Looking for some awesome quotes about Vietnam? Well, in this post, you can find many fantastic Vietnam quotes and Vietnam Instagram captions, whether you love quotes or want some travel inspiration to pack the bags to this country or you are feeling nostalgic about your ultimate Vietnam backpacking trip.
Vietnam has been the mecca for backpackers, foodies and adventure seekers, with its popularity exponentially growing in the recent years' thanks to the stunning Instagram shots from the cities like Ninh Binh, Hoi An, Phong Nha, Dalat, Hanoi and Saigon.
From splendid green terraced fields carpeting the mountains to the thrilling winding roads to the biggest caves in the world to kitesurfing on the beaches – Vietnam is a total package if you love traveling and being outdoors.
Vietnam fits the description for almost any kind of traveler because of many reasons, including super cheap prices, warm and very kind locals, gorgeous towns, cities and villages and very good connectivity.
Whether you are just back from an epic trip and want help with your photos for the best quotes about Vietnam or you are looking for some stunning pictures and Vietnam quotes to relive your trip, keep scrolling.
BEST QUOTES ABOUT VIETNAM
The quotes about Vietnam below give us some introduction to this beautiful country.
'I can't say what made me fall in love with Vietnam – that a woman's voice can drug you; that everything is so intense. The colors, the taste, even the rain.' -Graham Greene
'My ultimate getaway is Vietnam. It has a little bit of everything when it comes to culture, amazing food, beautiful people, exotic sights, sounds and profound history of love, bravery and resilience.' – Jeannie Mai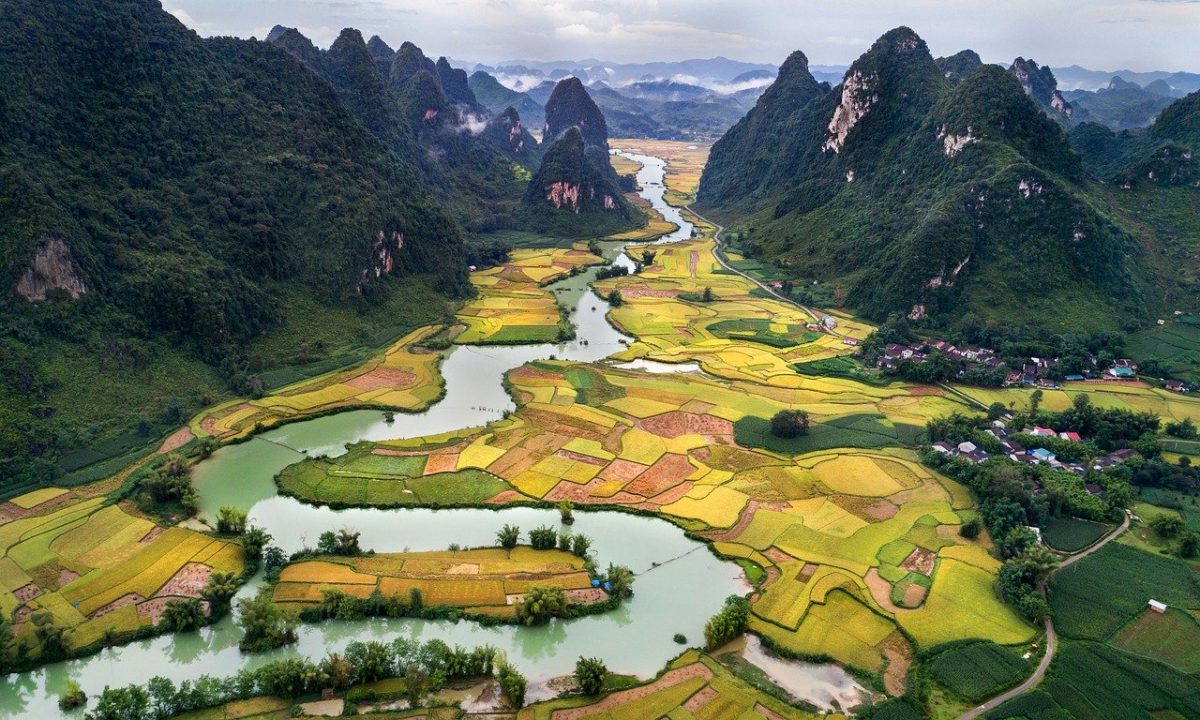 'For me, the way to approach a subject such as Vietnam is through storytelling.' – Tim O'Brien
'They say whatever you're looking for, you will find here. They say you come to Vietnam and you understand a lot in a few minutes, but the rest has got to be lived. The smell: that's the first thing that hits you, promising everything in exchange for your soul. And the heat. Your shirt is straightaway a rag. You can hardly remember your name, or what you came to escape from.' – Graham Greene
'Vietnam was always, in a single moment, dreadful, funny, nightmarish, ecstatic. In its moments of highest drama, it was always its own best and worst parody.' – Philip D Beidler
VIETNAM TRAVEL QUOTES
I backpacked solo in Vietnam for a month and it remains one of my most amazing adventures in SE Asia. I have gone back many times, and Vietnam remains close to my heart.
Whether you are traveling with kids or your partner or alone like me, the country is awesome for everyone. Below quotes about Vietnam share us more.
'I remember being in Vietnam in my early 20s, at the height of Lonely Planet's fame, and all the travellers would converge on internet cafes to send emails back home. It was a great place to exchange tips and recommendations, so you actually interacted with people.' – Konnie Huq
'Life was so cheap in Vietnam. That is where my sense of urgency comes from.' – Craig Venter
'I would like to dive in Vietnam and Cambodia.' – Neil Morrissey
'My first time overseas was taking 10,000 tons of beer to Vietnam.' – John F. Kelly
'I'd love to go to Indonesia, Bali, Malaysia, Vietnam, and Cambodia.' – Tazin Outhwaite
'I didn't expect to find much visible trace of the American war in Vietnam. The Vietnamese are too hard-bitten to dwell on it, and they've sanded away all but the outcroppings of history – the museums, the memorials.' -Evan Osnos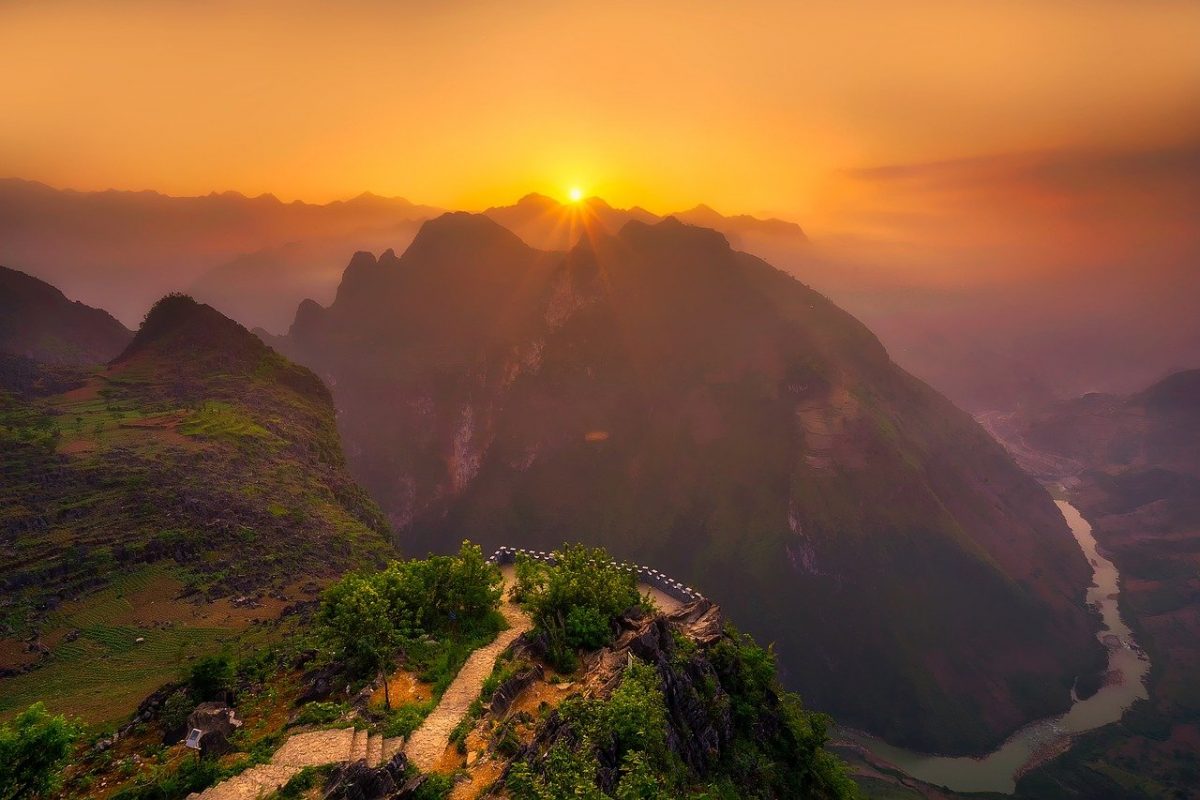 'That'll put us about a hundred miles due east of Ho Chi Minh City in another five hours. The name always caught Max off guard. Vietnam's largest city would always be Saigon to him.' – Clive Cussler
'Vietnam, I love you for a long time. All-day, all night, I love you a long time.' – Alex Garland
Kiss me goodbye and write me while I'm gone. Goodbye my sweetheart, hello Vietnam.' – Dave Dudley
'There are several places in Vietnam where they're teaching computer science from second grade in the class, so they don't have a gender divide because everybody is expected to program.' – Megan Smith
QUOTES ABOUT VIETNAM CULTURE
Below are some quotes about Vietnam culture that showcases the country's past, including its war-torn years leading to a lot of struggle and destruction in the country to its road to recovery, the influence of the war on the lives of the people for generations and more.
Through these quotes about Vietnam, you can also get to know about the unique culture of the country, much of which is unknown to the western world.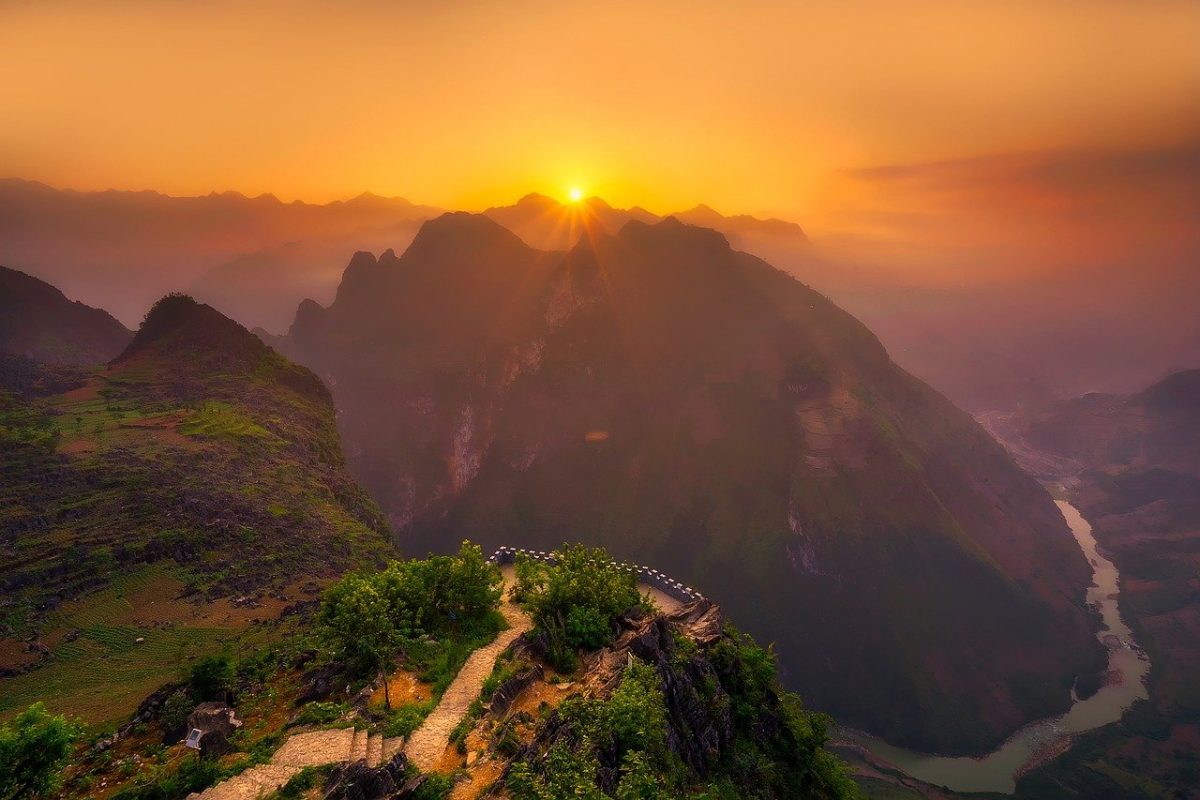 'We tried to change Vietnam. Instead, Vietnam changed us.' – Tony Thomson
'Countries that managed to rebuild commanding state structures after popular nationalist revolutions – such as China, Vietnam, and Iran – look stable and cohesive when compared with a traditional monarchy such as Thailand or wholly artificial nation-states like Iraq and Syria.' – Pankaj Mishra
'India and Vietnam are old civilizations. We have ancient cultural and spiritual connections.' – Ram Nath Kovind
'A country that has been through as much as Vietnam has to have some crazy music somewhere.' – Henry Rollins
'The people of Vietnam, north and south, seek the same things. The shared needs of man, the needs for food and shelter and education, the chance to build and work and till the soil, free from the arbitrary horrors of battle, the desire to walk in the dignity of those who master their own destiny. For many painful years, in war and revolution and infrequent peace, they have struggled to fulfil those needs. It is a crime against mankind that so much courage, and so much will, and so many dreams, must be flung on the fires of war and death. How many men who listen to me tonight have served their nation in other wars? How very many are not here to listen? The war in Vietnam is not like these other wars. Yet, finally, war is always the same. It is young men dying in the fullness of their promise. It is trying to kill a man that you do not even know well enough to hate. Therefore, to know war is to know that there is still madness in this world.' – Lyndon Johnson
'Being in Vietnam and being around a major story of the time was always a great shot of adrenaline.' – Horst Faas
'When I was younger, my dad taught me how to cook. He's a genius in the kitchen. I went to Vietnam with my parents, and I went on a cooking course with him.' – Ellie Bamber
'Vietnam's century-old French villas and colonial-era government buildings are a draw for the 8 million tourists who visit the country every year. Even in France, we don't have so many examples of the beautiful wrought-iron railings and staircases that you see here.' – Emmanuel Ly-Batalla.
Below are some of the quotes about Vietnam war.
'World War II was just as dirty and brutal as Vietnam, just as confusing.' – David Ayer
'In World War One, they called it shell shock. Second time around, they called it battle fatigue. After 'Nam, it was post-traumatic stress disorder.' – Jan Karon
'I have experienced bad dating and ineptitude with women all across the globe, from Vietnam to Paris. When I was 21, women were an enigma; they were this code that had to be cracked. They were 'The Other.' I have often thought writing this stuff into stand-up and shows would be an exorcism, but it hasn't been; it makes no difference.' – Stephen Merchant
'All the wrong people remember Vietnam. I think all the people who remember it should forget it, and all the people who forgot it should remember it.' – Michael Herr
'Vietnam was what we had instead of happy childhoods.' – Michael Herr
'If in our daily life we can smile, if we can be peaceful and happy, not only we, but everyone will profit from it. This is the most basic kind of peace work.' ― Thich Nhat Hanh
'As I come to understand Vietnam and what it implies about the human condition, I also realize that few humans will permit themselves such an understanding.' ― Alan Moore
'For years now there had been no country here but the war.' ― Michael Herr,
'Maybe the Americans should have brought baseballs instead of bombs.' ― Ann E. Burg
'Vietnam: The war the soldiers tried to stop.' – John F. Kerry
'I saw courage both in the Vietnam War and in the struggle to stop it. I learned that patriotism includes protest, not just military service.' – John F. Kerry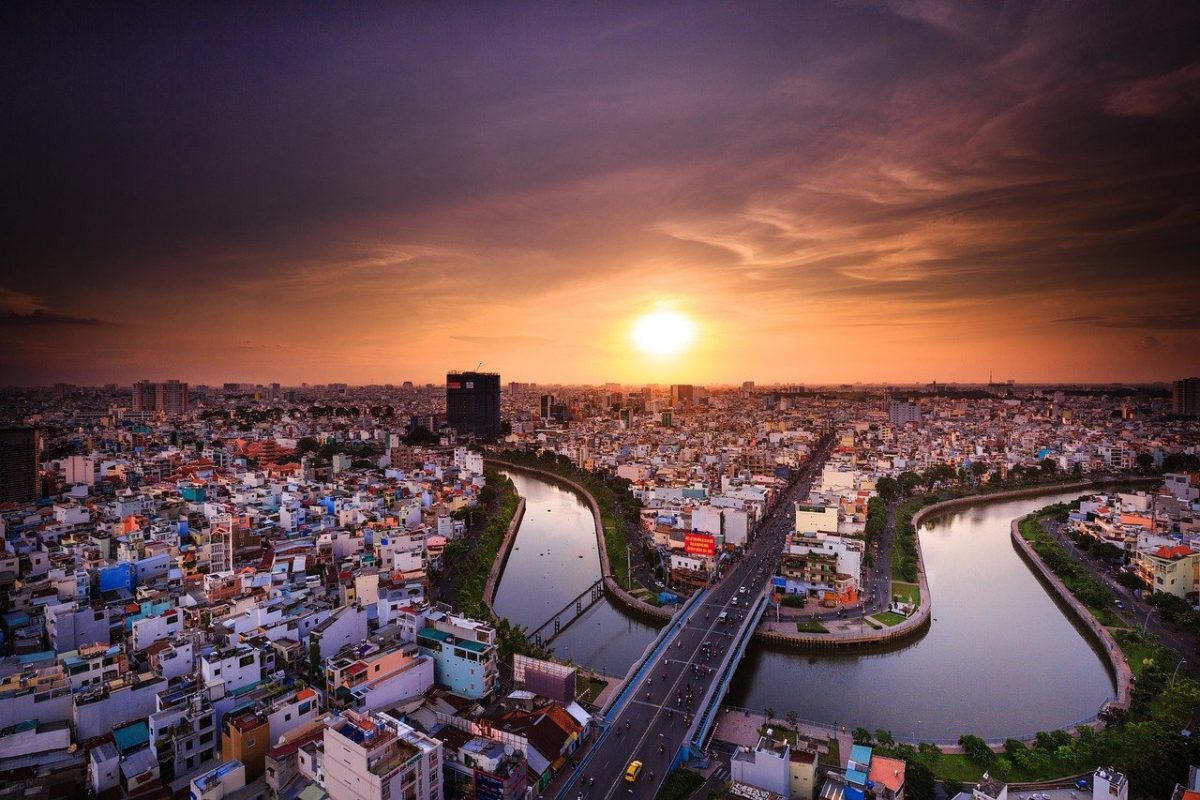 'Too young for Korea, too old for Vietnam.' ― Don DeLillo
'Matterhorn is my metaphor of the Vietnam War – we built it, we abandoned it, we assaulted it, we lost, and then we abandoned it again.' – Karl Marlantes
'Saigon time was fourteen hours off, although if one judged time by this clock, it was we who were fourteen hours off. Refugee, exile, immigrant-whatever species of displaced human we were, we did not simply live in two cultures, as celebrants of the great American melting pot imagined. Displaced people also lived in two time zones, the here and the there, the present and the past, being as we were reluctant time travelers. But while science fiction imagined time travelers forward or backwards in time, this timepiece demonstrated a different chronology. The open secret of the clock, naked for all to see, was that we were only going in circles.' ― Viet Thanh Nguyen
'This – not any particular piece of Vietnamese culture – is my inheritance: the inexplicable need ad extraordinary ability to run when the shit hits the fan. My refugee reflex.' ― Thi Bui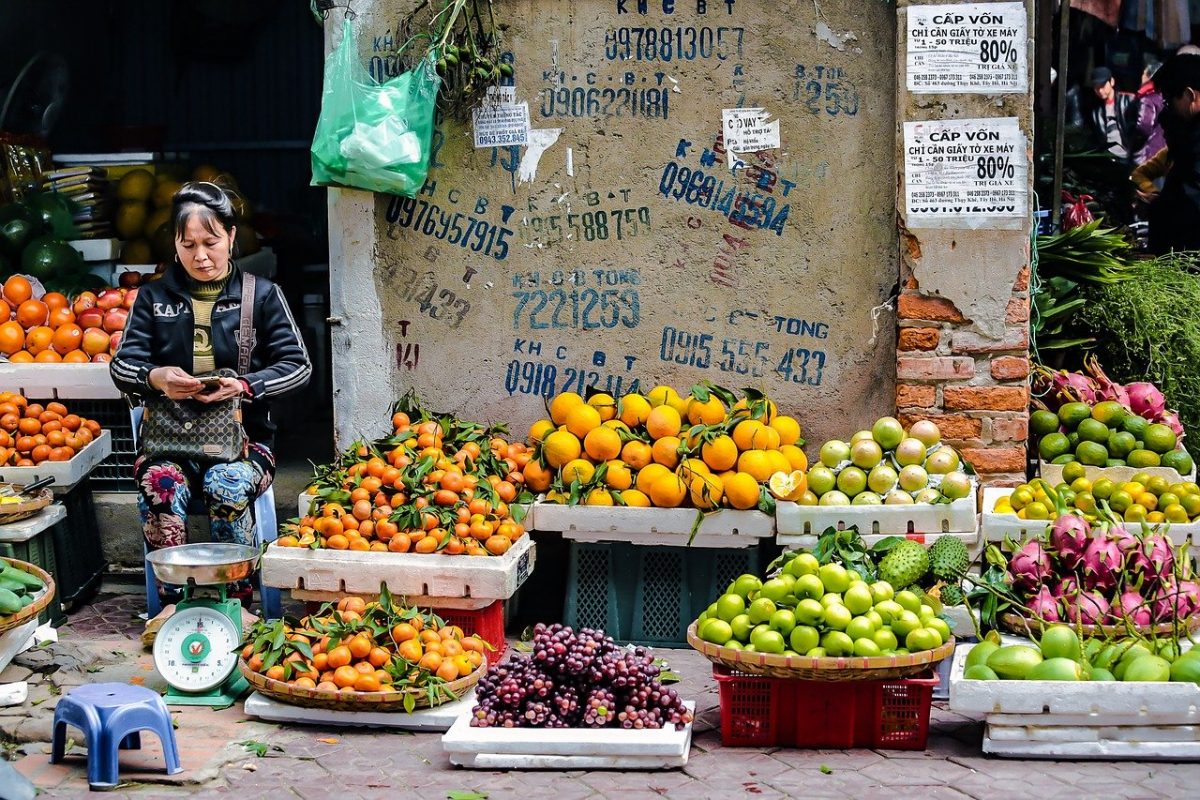 'Someday our children, whom we love, may blame us for dishonouring America because we did not care enough about children 10,000 miles away.' ― Martha Gellhorn
'Grit and tenacity will take you far in life, but love and forgiveness will carry you to the finish line.' ― Amy M. Le
'And I saw the roof of the shack in Hanoi where my mother lived. Sheet metal patched together with tar paper. On rainy days, the roof leaked. In the heat of summer, the acrid smell of tar was overpowering, nauseating. All around, the gutters, gurgling under slabs of cement, flowed from one house to the next. Children played in this filthy black water, sailing their little white paper boats. The few mangy patches of grass were at the foot of the wall where men drunk on too much beer came to relieve themselves. The place reeked of urine. This was my street. I had grown up here.' ― Dương Thu Hương
'The multiple niche markets in Vietnam's global sex industry offer insight into some of the larger macroeconomic shifts that reframe our understanding of the coproduction and global capital.' ― Kimberly Kay Hoang
'During the Vietnam War, every respectable artist in this country was against the war. It was like a laser beam. We were all aimed in the same direction. The power of this weapon turns out to be that of a custard pie dropped from a stepladder six feet high.' ― Kurt Vonnegut
'As a child, I thought that war and peace were opposites. Yet I lived in peace when Vietnam was in flames and I didn't experience war until Vietnam had laid down its weapons. I believe that war and peace are actually friends, who mock us.' ― Kim Thúy
'When I crawled down the rabbit hole into the pivotal event of my life-indeed the pivotal event of my generation to write "Escape from Saigon – a Novel" I never expected it to be such an emotional journey into a life I left four decades ago.' ― Dick Pirozzolo
'The incident plaguing him on this very night did not have any relation to the jungles, the killing fields, the faces of villagers and the Vietcong, nor the hours of trekking through the mud, to destinations never revealed over the radios.' ― Jaime Allison Parker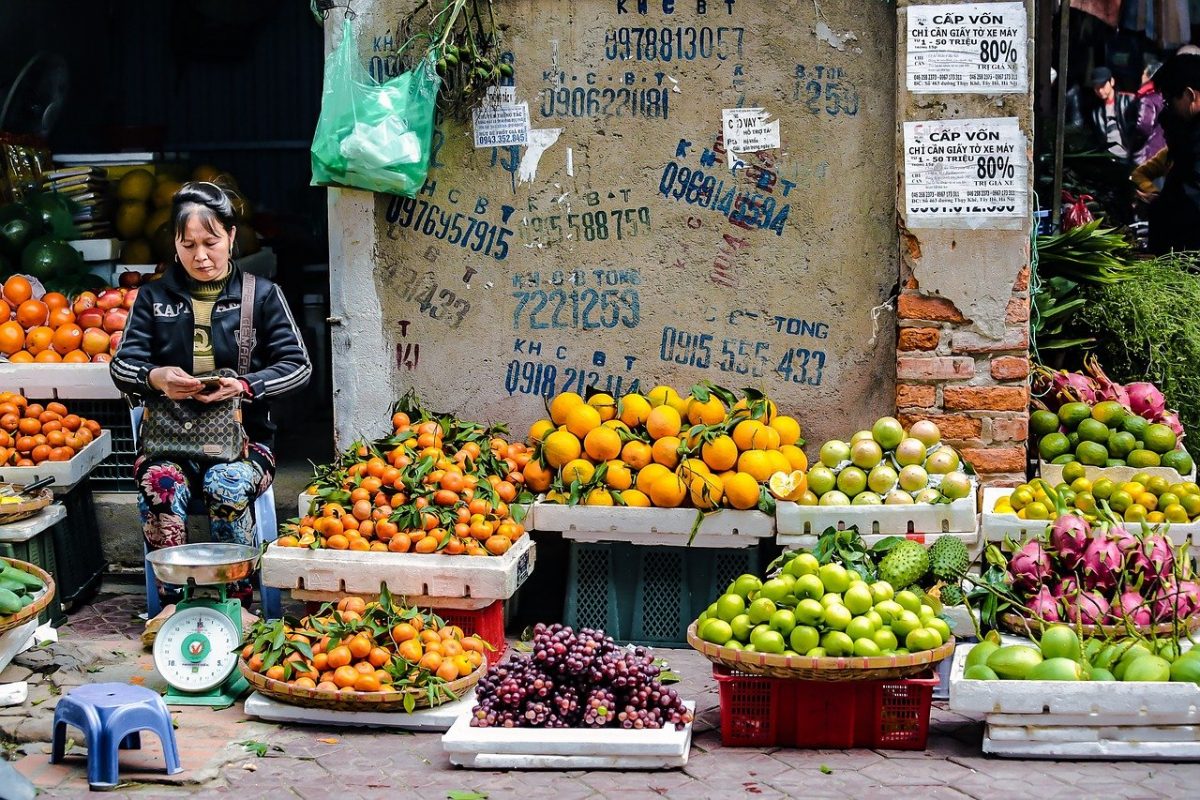 'Vietnamese women – though most of them become mothers, sisters, sisters, grandmothers and have a huge role in raising children – contain so much distrust, repression and feelings. Nameless despair that they usually do not share with others. But perhaps because of that, the children also hide their true thoughts and, even as a couple, may never learn how to express their ideas clearly, to protect their own ideas. drastically, learn to get angry and deal with the anger of others firmly, without fear or face away.' – Phan Viet
'I write about what life was like for typical young women of the sixties — not the type that made headlines, the Hanoi Janes or Angela Davises, but moderates who nonetheless got swept up by history's tides during that turbulent time. All that turmoil lends itself to drama, intrigue, and murder.' – Kay Kendall
'Strap on my arm; the streets is feeling like Vietnam.' – Lavell W. Crump
'I'm very moved to be here today. Our lives are now much better, but Vietnam remains a very poor country. We need to work much harder.' – Ho Chi Minh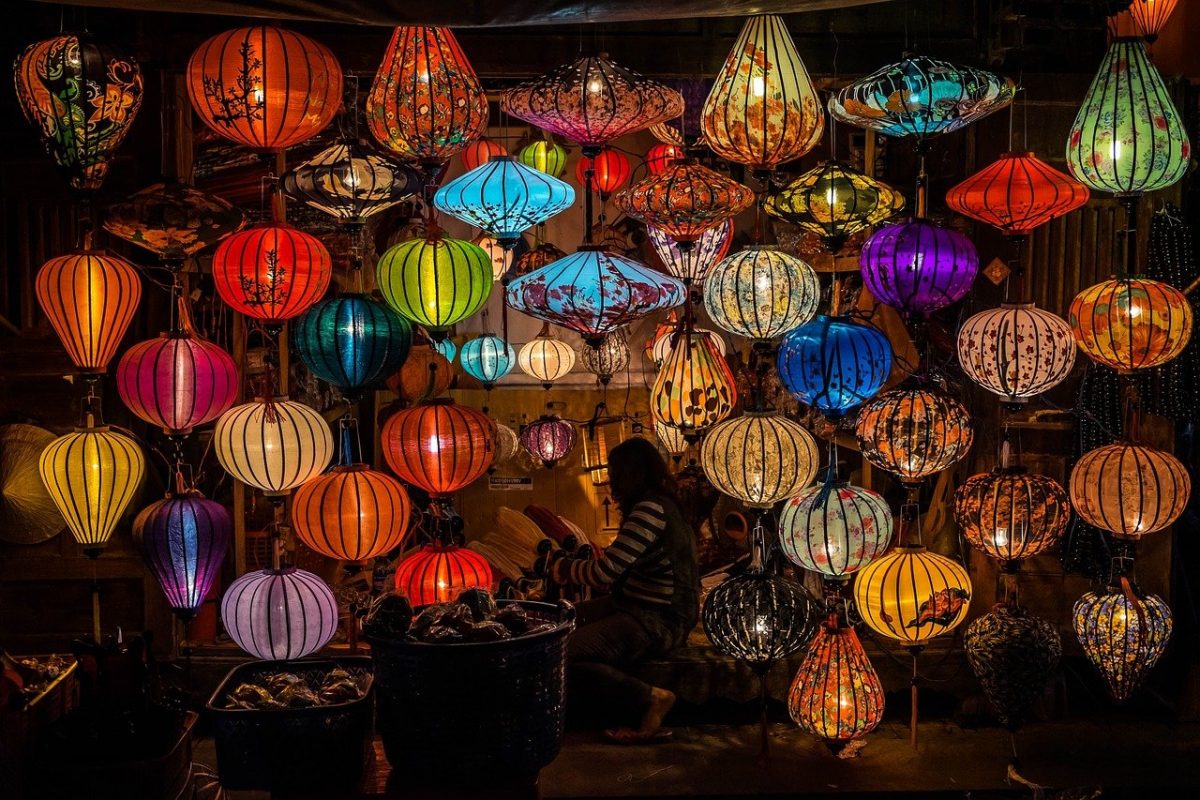 'The rice grain suffers under the blow of the pestle. But admire its whiteness once the order is over. So it is with men and the world we live in. To be a man one must suffer the blows of misfortune.' – Ho Chi Minh
'There's never been anything like the so-called Vietnam Syndrome: it's mostly a fabrication.' – Noam Chomsky
'We've been worse than Pol Pot, but the outside world knows nothing.'
'Television brought the brutality of war into the comfort of the living room. Vietnam was lost in the living rooms of America – not on the battlefields of Vietnam.' – Marshall McLuhan
'I saw the extreme horror, and I wondered what kind of regime this was, that had no other method than to repress and annihilate its people. It took them to 'people's courts' and shot them on the scene without a fair trial and even without any evidence. The land reform campaign was a crime of genocide like that of Pol Pot.' – Tran Manh Hao
'We want to bring better products to Vietnam. My hope is through changes in lifestyle and the products we consume, it will affect the people and change the way they are thinking.' – Pham Nhat Vuong
'The Vietnam War totally turned my life around. Some people's lives were eliminated or destroyed by the experience. I was one of the fortunate few who came out better off.' – Craig Venter
'My parents are Vietnamese refugees; they left Vietnam after the war. They were part of the boat people, and they ended up in a refugee camp in Thailand after being on the water for three days, and I was born at that refugee camp in Thailand.' – Hong Chau
'My film is not a movie; it's not about Vietnam. It is Vietnam.' – Francis Ford Coppola
'Vietnam presumably taught us that the United States could not serve as the world's policeman; it should also have taught us the dangers of trying to be the world's midwife to democracy when the birth is scheduled to take place under conditions of guerrilla war.' – Jeane Kirkpatrick
QUOTES ABOUT VIETNAM FOOD
Vietnam is known for its delicious cuisine comprising of many types of noodles, seafood, BBQ and soups. One of the best things about visiting Vietnam is food. Below are some amazing quotes about Vietnam food.
'In Hue, Vietnam, we had savoury rice pancakes with crumbled shrimp and pork rinds. I've still never had a version as good.' – Ali Wong
'Vietnamese food has probably been saved from the mass market because most people never master the sauces and condiments that must be added to the food, at the table, for its glories to become apparent. It's too much trouble, and a lot of people don't like asking for help, especially if the interaction involves some linguistic awkwardness.' – Tyler Cowen
'If there were only one place to eat, I would pick anywhere in Northern Vietnam where you get the French and Vietnamese culinary fusion.' -Jeannie Mai
VIETNAM INSTAGRAM CAPTIONS
Below quotes about Vietnam would be perfect to go along with your photos from the trip as Vietnam Instagram captions.
'My mindset is Munich. Most of my generation's is Vietnam.' – Madeleine Albright
'I always felt more emotionally attached to Cambodia than I did to Vietnam.' – Ed Bradley
'I had a lot of fun in Cambodia, much more so in Cambodia than Vietnam.' – Ed Bradley
'Although I wasn't able to get a visa for Vietnam, I was able to talk with swift boat veterans to get a feel for the time and place, and I visited a tropical prison in the Philippines to get a sense of what a Vietnamese prison might have been like.' – Tony Hillerman
'I did three tours in Vietnam. I guess a total of about almost two years.' -Morley Safer
'I wanted to have the opportunity to travel to Vietnam and Sydney, and have the chance to work there.' – Brendan Fraser
'I deliberately did not read anything about the Vietnam War because I felt the politics of the war eclipsed what happened to the veterans. The politics were irrelevant to what this memorial was.' – Maya Lin
'A photograph can make you feel so many different things. When you look at war photographs of Vietnam, or something similar, it makes you feel anguish and sadness and pain. Then in other moments, when you look at Jackie Kennedy walking down Fifth Avenue, that makes you feel glory and richness.' – Mario Testino
'The Vietnamese see their history as an unending series of struggles of resistance to aggression. – Noam Chomsky
'I don't claim to know Israel. I don't speak Hebrew; my contacts are pretty limited. But I didn't know Vietnam; I didn't know Nicaragua, El Salvador or Honduras. It doesn't mean you can't reach your conclusions.'-Norman Finkelstein
'The Vietnam memorial is a masterpiece. The names of the dead are listed there, chronologically. Just the names.' – William Westmoreland
FUNNY QUOTES ABOUT VIETNAM
Below are some funny Vietnamese quotes that will make you giggle for sure. Expect the puns too in these quotes about Vietnam.
'I'd rather go to Vietnam than get married.' -Joe Namath
'Hey, what was the name of that new Vietnamese restaurant?- Pho King. Good food.'
'Yesterday I got kicked out of a Vietnamese restaurant -How dare they banh mi?'
'What's the WiFi password at a Vietnamese noodle shop? – 123pho5'
'The Vietnamese restaurant in my town closed yesterday. The sign out front said Pho Sale.'
'After a misunderstanding, a suburban Vietnamese bakery tried to Ban Mi. I said let's just let Saigons be Saigons.'
'I had to wait in line for a bowl of Vietnamese soup. That's it, no joke. Don't like it? Pho queue.'
'A Vietnamese restaurant is offering herbed potato sticks served with a bowl of noodle soup. Thyme fries when you're having pho.'
VIETNAM PUNS AND PROVERBS
Finally, ending this post about quotes about Vietnam with more funny puns and also some sayings.
'Drink your tea slowly and reverently, as if it is the axis on which the world earth revolves – slowly, evenly, without rushing toward the future.' – Thich Nhat Hanh
Coffee in Vietnam is eggcellent!
I lake Hanoi a lot.
Water Puppets doing here?'
'Your problem isn't that you think too much; your problem is letting everyone know what you're thinking.' -Viet Thanh Nguyen
'Walk as if you are kissing the Earth with your feet.' – Thich Nhat Hanh
'I'm soy into you.'
'You're really starting to Hanoi me.'
'Mui Ne can't buy you class.'
'Nothing is ever so expensive as what is offered for free.' – Viet Thanh Nguyen
I'm just coconuts for Vietnamese drinks
Egg Coffee really cracks me up
'If in our daily life we can smile, if we can be peaceful and happy, not only we, but everyone will profit from it. This is the most basic kind of peace work.' – Thich Nhat Hanh
I'm always going to Miss Saigon
Ha Long, how long will I slide?
'I'm crazy pho you.'
'Sapa can you hear me?'
That's a wrap for the amazing quotes about Vietnam. If you have more Vietnam quotes that you would like to share, drop them in the comments below.
CHECK THESE VIETNAM TRAVEL RESOURCES
How to backpack Vietnam – An Epic Travel Guide
The Perfect Vietnam 3 Weeks Itinerary for You
How to travel alone in Vietnam – These things will help you
30 Things No One Tells You Before Visiting Vietnam
95 Epic Things and Experiences You Must Try While in Vietnam
What to pack for Vietnam – Your Packing Checklist
Pin quotes about Vietnam to read later