Enterprises planning to invest in infrastructure and are looking to choose a reputable construction company to cooperate with, this list of the top construction companies/conglomerates is a topic one must refer to before starting to contact partners, because in today's article Hoa Binh will refer to 9 famous enterprises recognized in the first half of 2022.
List of top best construction companies in 2022
One of the ways to choose a suitable partner is to get to know them briefly before conducting a direct exchange. This can be found through the internet or the partners they have introduced on the website. Here is the list of top best construction companies based on their Turnover, Profit, Growth, Total assets and corporate reputation in the media.
Hoa Binh Construction Group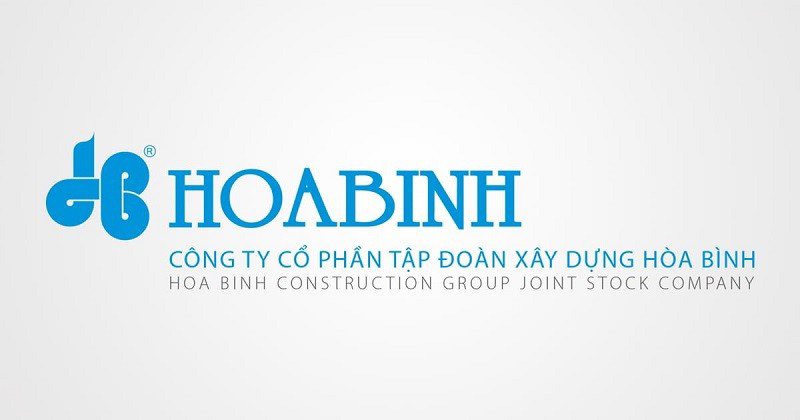 Hoa Binh Construction Group
Yes, none other than Hoa Binh – this is the first name in the list of top 4 construction companies to cooperate with. The enterprise was established in 1987, so far has more than 35 years' experience in construction. In its early days, the company mainly built residential and small housing projects… After more than 30 years of trying and constantly strengthening its name & reputation, the business has handled hundreds of construction plans at home and abroad.
According to the policy of steady and firm development, the enterprise initially built its brand from famous domestic projects such as: Can Tho SBQT passenger terminal, Hanh Phuc International Maternity and Children Hospital, and Hoa Lam residential area, a prominent residential area… Subsequently, the company gradually expanded abroad, most notably Le Yuan Residence, Desa Two in Malaysia and GEMS project in Myanmar. It can be said that this is the resounding success of the business when bringing Vietnamese brands to the world.
Up to now, Hoa Binh has been honoured 7 times in the "National Brand" polls and is an enterprise worth working for. Not resting in victory, the business each year invests thousands of billions of dong to train teams of engineers and purchase necessary equipment. Thanks to that, despite the difficulties of the pandemic, the business still keeps moving forward, present in 49/63 provinces in Vietnam and 4 countries around the world.
Coteccons Construction Joint Stock Company
Coteccons Joint Stock Company
Referring to Coteccons, we cannot ignore the Landmark 81 project – the most famous and attractive place for young people today in the city named after Uncle Ho. To prove its strength, the group also continuously completed the projects of Nam Hoi An Casino, Hoa Phat Steel Factory, and cooperated with Vinfast Group… With these achievements, Coteccons has received many prestigious certificates and awards for the corporation such as Top enterprises with strong financial capacity, enterprises with the best working environment. …
Currently, Coteccons is cooperating with investor Trung Thuy to complete the Lancaster Legacy project – The golden land project launched with the aim of bringing a new standard of living to the people of Saigon. This combination not only ensures the project is completed in the best way, but also enhances the prestige of an expensive project.
Delta Construction Company
Delta Construction Company
The company was established in 1993 and now has 12 subsidiaries, large and small, with more than 2500 skilled engineers. This can be considered a strong labour force after 28 years of efforts and striving from the company.
Delta is mostly active in residential projects, hotels, transportation, high-end residential areas… With the policy of first-class quality, the business has successfully completed hundreds of large and outstanding projects. are Dan Tan Ecological Tourist Area, Hospital for Covid infected people, Sailing Bay Ninh Chu…
Newtecons Construction Company
Newtecons Construction Company
Established in 2003, Newtecons can be said to be a later establishment compared to other corporations. However, with a broad vision and the unremitting efforts of the whole team, the business has also achieved many successes with top-notch projects such as: Vinhomes Central Park 3, Big C Ha Long… Since then, the company has also increasingly affirmed its position in the construction industry.
In addition to notable projects, Newtecons is also active in a series of projects on high-class apartments, infrastructure upgrades, tourist areas, etc. The initial commitment helps the business to be very pleased with its partners.
Construction Company No. 1 – CC1
Construction Company No. 1 – CC1
It would be remiss to name the top construction companies without CC1 – one of the pioneers in bringing Vietnam's construction industry together with international friends.
With over 40 years of establishment and development, CC1 grew from a small business in charge of sub-projects in the field of construction and installation and has confidently become a prestigious and influential contractor and construction group. The projects undertaken by the enterprise have all been completed beyond the norm from safety to completion time and quality. Notably, two recent prominent projects are Sailing Tower and Happy City.
In addition to the construction sphere, CC1 is gradually affirming its business capacity by successfully completing the roles of design consultancy, real estate investment, import and export… Thanks to astute manoeuvres, the enterprise not only owns a series of subsidiaries and branches in Vietnam's densely populated cities such as Saigon, Hanoi and Da Nang, but is also financially strong and influential in the industry.
Obayashi Vietnam Co., Ltd
As an enterprise with wholly Japanese capital investment and operating based on the motto: "Bring satisfaction to customers with high-quality services", Obayashi always upholds carefulness and safety in business and works undertaken. For each project, businesses always follow the basic steps including: consulting, detailed discussion, detailed sketching, construction and maintenance. As a result, customers who cooperate with the business typically trusts Obayashi Vietnam and return when given the opportunity.
The seriousness and caution of Obayashi Vietnam is reflected in notable domestic projects such as: Tan Son Nhat airport, Aeon Mall, Thanh Tri bridge… In particular, the company has continuously won major international projects such as construction of drainage projects in Francisco city, restoration of Osaka castle, construction of a bridge across the Colorado River. …
Thai Son Company Limited
Formerly an enterprise of Tropical Science and Technology Application Company (TROPICO) under the Vietnam-Russia Tropical Center, in 2006 the enterprise turned to the construction industry. Up to now, it has nearly 20 years' experience in the industry, which has abundant resources with typical projects: Acro Vina factory, Kortek factory, construction and installation of household electrical appliances at LG, Foseca factory fire protection construction…
Unlike other construction companies, Thai Son Company in recent years has begun to seek cooperation opportunities in the fields of environmental protection and industrial equipment installation, typically electrical construction, solar energy, building a waste treatment plant to generate electricity, undertaking the installation of electrical works in plants…
Faros Construction Joint Stock Company

Faros Construction Company
As a convergence of leading engineers & architects in the construction industry and rich in skilled workers with more than 7 years of experience in the industry, Faros has received high praise for its quality and high aesthetics in completed projects. In particular, the FLC project stretching across provinces such as Binh Dinh, Hanoi, Quang Ninh, Quang Binh … attracting tourists by its attractive and novel appearance.
In addition to large and small projects, Faros is also active in the fields of design consultancy, construction, and project management, ensuring everything is the best with the motto: "Create a trusted brand for customers".
Hung Thinh Incons Joint Stock Company
Hung Thinh Incons Joint Stock Company
The last name on today's list is Hung Thinh Incons – The company that builds trust with the value it brings. To affirm the name, we can take a look at the projects that the business has done and devoted themselves to such as: Saigon Riverside, Richmond Quy Nhon, New Galaxy Nha Trang … and thousands of projects belonging to other famous tourist areas.
In terms of aesthetics, safety and business quality, all criteria are well met. Besides the main contribution to projects, the business is also a visionary consultant, providing information to the contractor by experience and based on authentic evidence. Thanks to that, Hung Thinh Incons attracts a large and stable number of customers.
Hopefully the top 9 construction companies named in the article will leave an impression and desire for cooperation. For more information about the construction industry, follow Hoa Binh every day.