The diverse and alluring charms of Vietnam can make it difficult for you to decide where to visit on your next trip to the S-shaped country. If that's the case, checking out the 8 UNESCO World Heritage Sites in Vietnam may help start off your exploration into the country's rich history and its unrivaled natural landscapes.
1. Central Sector of the Imperial Citadel of Thang Long – Hanoi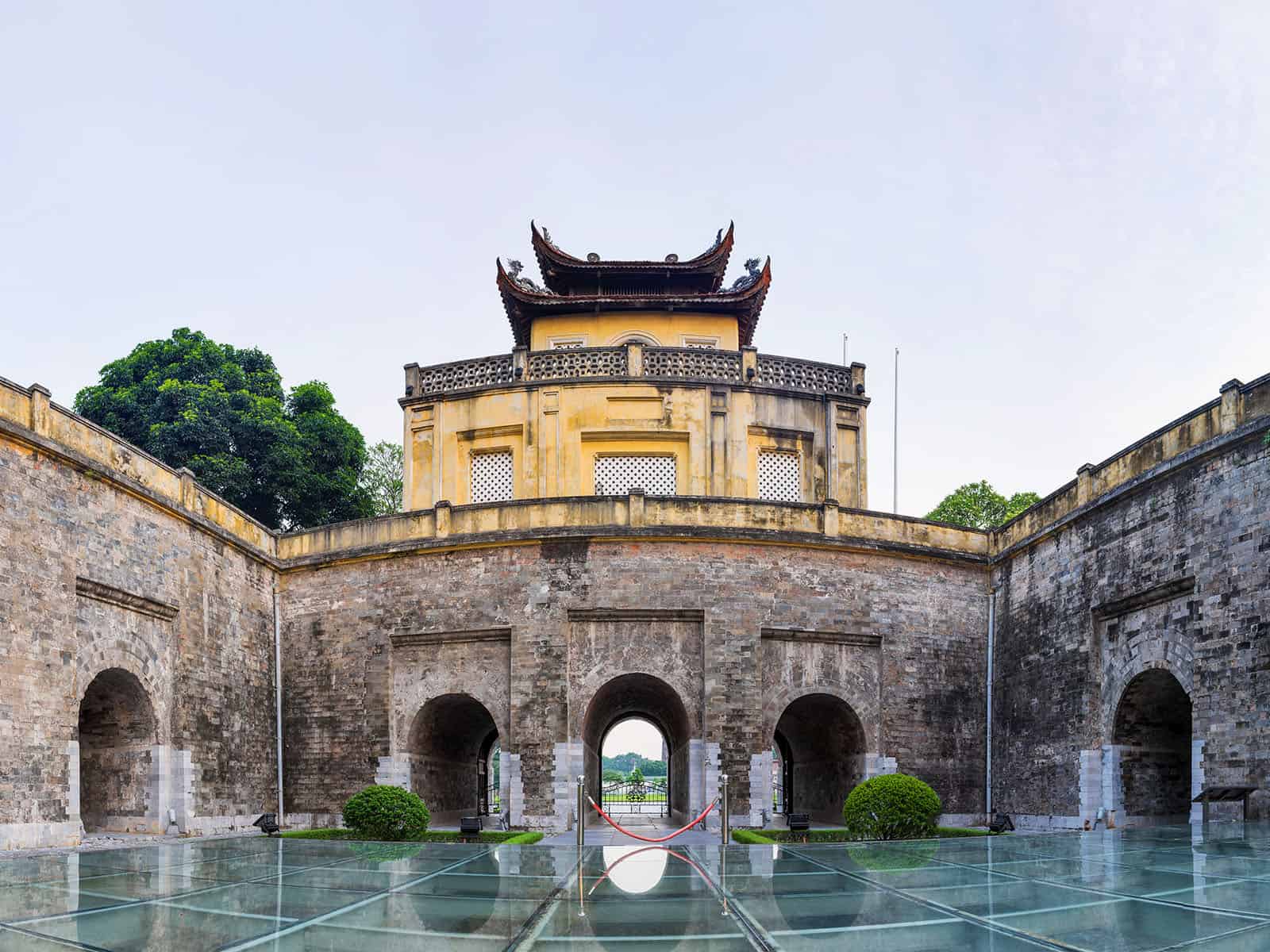 Being the only World Heritage Site in Vietnam to locate in the capital city – Hanoi, the Imperial Citadel of Thang Long has long been known for its unmatched historical and cultural values.
Constructed in the 11th Century of the Imperial Era, the Citadel has since transformed and evolved numerous times throughout its long-standing history. During the Vietnam War, the Headquarter of the Communist Party was situated within the site with an impressive underground bunker and an impenetrable war room in case of American bombings. The house was built in 1967; hence the name D67.
The Citadel was actually closed off from the public until 2004. It officially became an UNESCO World Heritage Site in 2010 during the celebration of Hanoi's 1000th birthday.
Location: 19C Hoang Dieu, Dien Bien, Ba Dinh, Ha Noi
Opening hours: 8:00 AM to 5:00 PM daily except for Mondays
Year of recognition: 2010
2. Citadel of the Ho Dynasty (Thanh Hoa Province)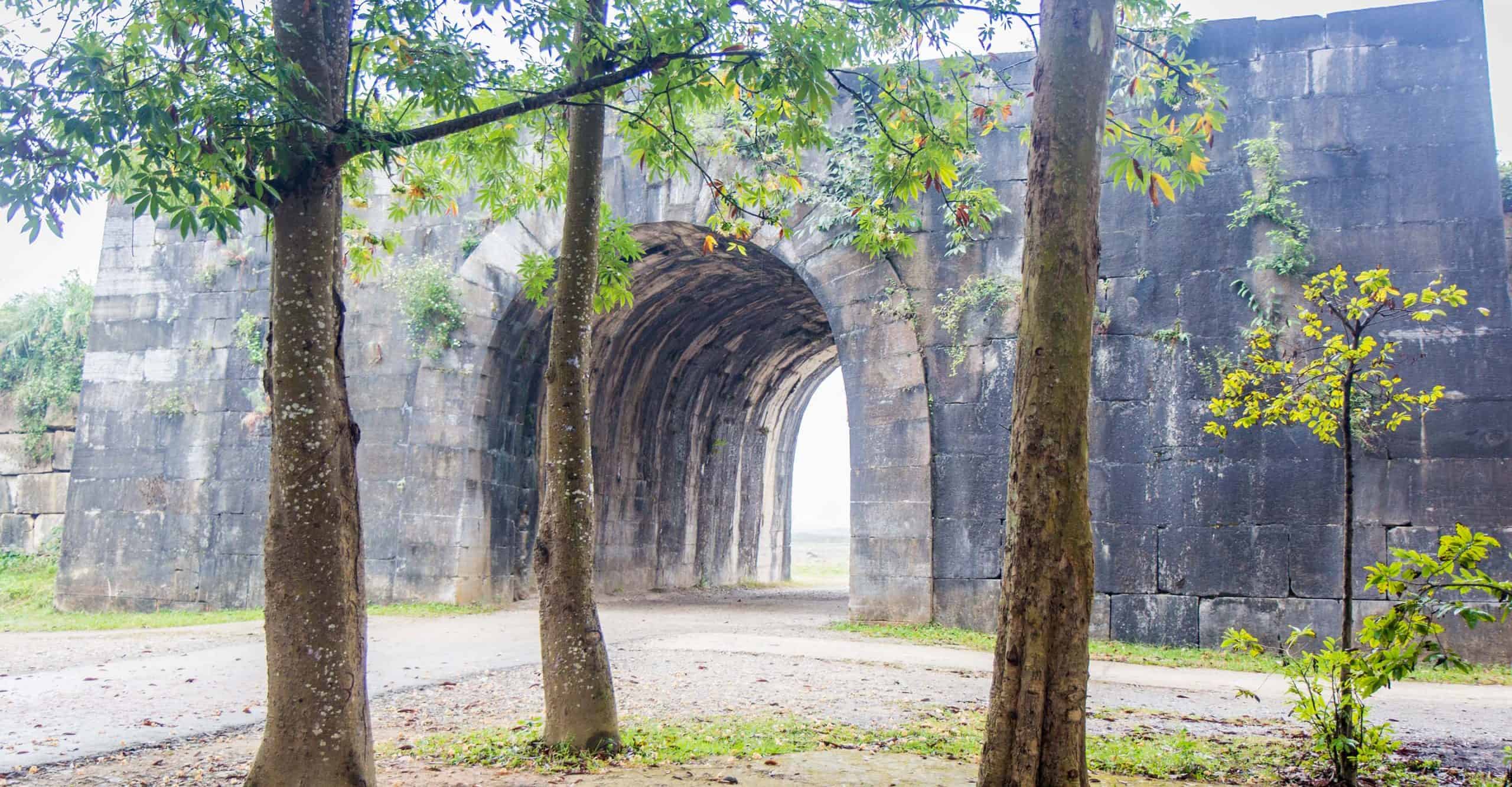 Perhaps the more obscure destination compares to the other World Heritage Sites in Vietnam, the Ho Dynasty citadel dates back to the 14th century. While the Ho Dynastic itself only lasted 7 years, the Citadel with an imposing arched gateway is a testament of Vietnamese's exceptional ingenuity and superior craftsmanship in a flourishing period.
Climb up the towering stone steps to the top of the main gate and have a walk along the wall, you'll fall in love with the scenic view of the serene Vietnamese countryside. While taking in a deep breath of the fresh air, you can have a chat with the welcoming villagers nearby as they work on fields golden rice paddies that seemingly stretch out to infinity.
The Citadel of the Ho Dynasty may not be as glamorous as other World Heritage sites on the list but its modest beauty will certainly take visitors away from the big buzzing cities into a world of peace and tranquility.
Location: Vinh Tien, Vinh Loc District, Thanh Hoa
Opening hours: 7:30 AM to 6 PM daily
Year of recognition: 2011
3. Complex of Huế Monuments (Hue)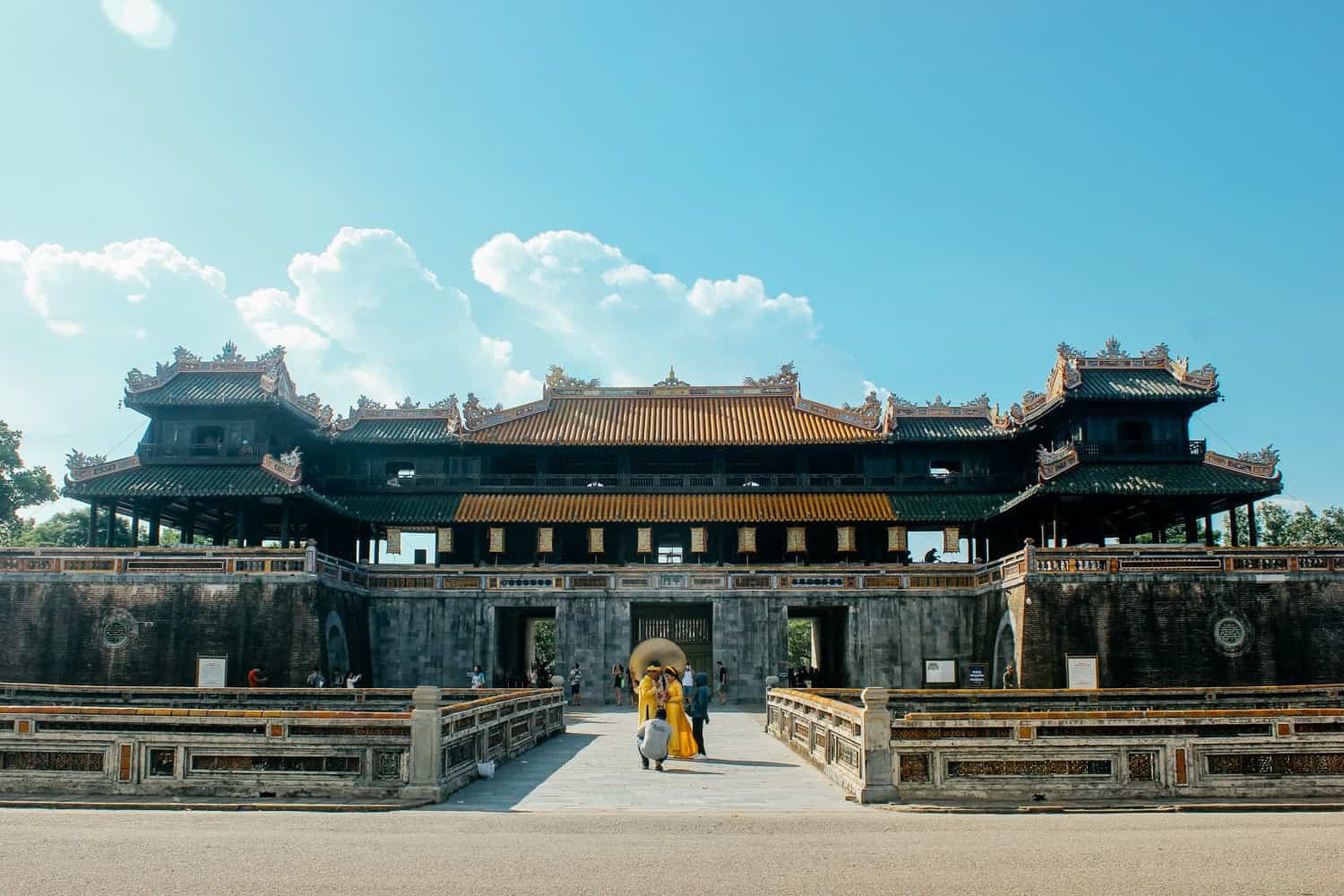 Hue was the capital city of the Nguyen Dynasty that closes the historical Imperial Era of Vietnam. The complex of Hue Monuments harmoniously lies along the banks of the Perfume River, giving it a nostalgic and equally romantic setting as if you're transported back in time.
This Vietnamese World Heritage site covers an extensive area, consisting of many monuments such as the Imperial City, royal residences, temples, tombs and fortresses. A visit to the site will for sure bring visitors into an exploration of the historical, cultural and spiritual essences of Vietnam during the Nguyen Dynasty.
Location: Hue City, Thua Thien Hue Province
Opening hours: 8 AM to 5:30 PM daily except for Thursday (opening from 8 AM to 10 PM)
Year of recognition: 1993
4. Halong Bay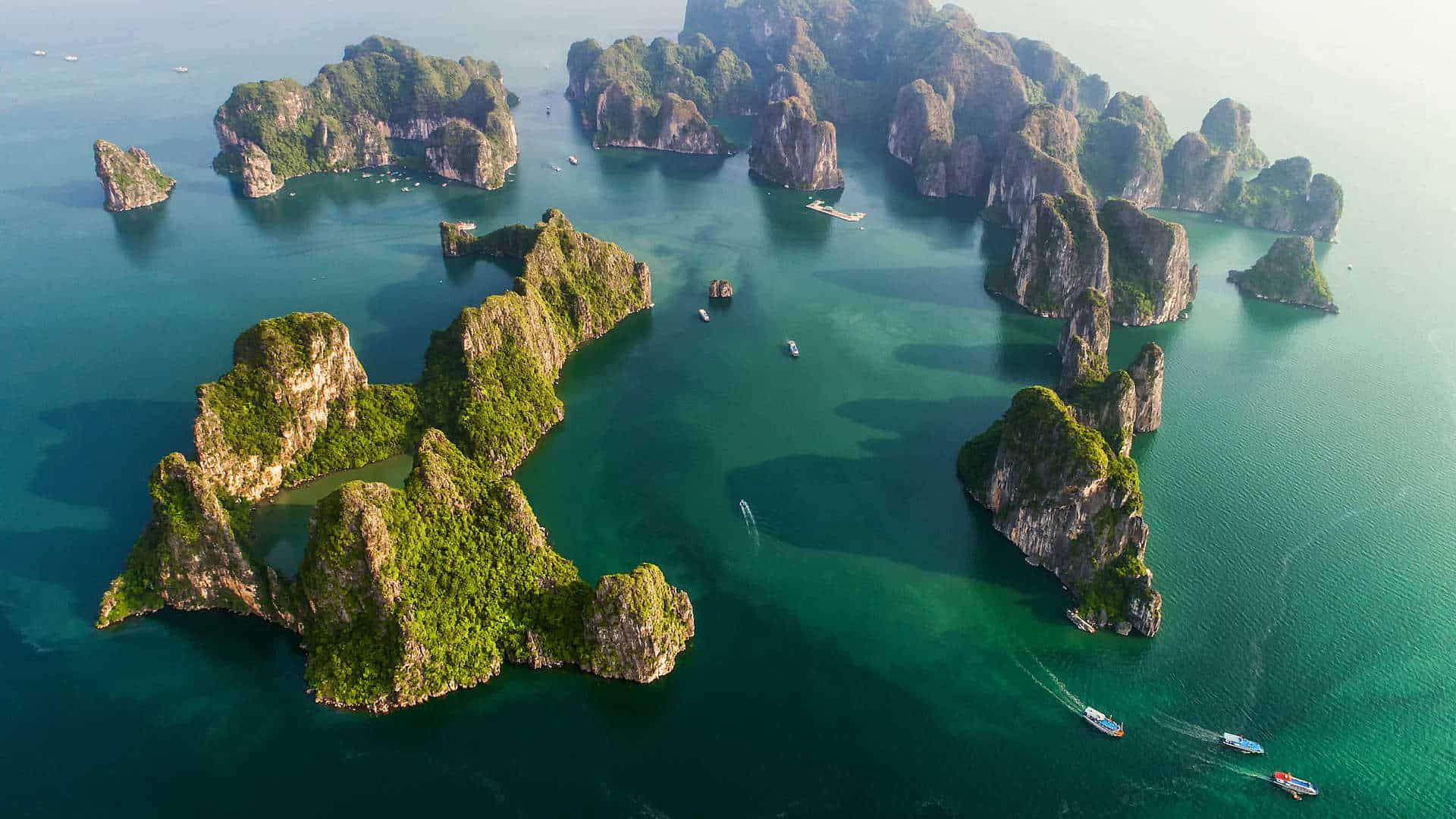 Known for its hypnotic, heart-stopping sceneries, Halong Bay has always been a popular travel destination and perhaps the most visited UNESCO World Heritage Site in Vietnam.
Attracting millions of visitors each year, Halong Bay entices travelers with the enchanting landscape of magnificent mountainous peaks rising and piercing through the soothing emerald water. Take a rowing boat inside of one of the mystical caves and you'll witness the hidden limestone pillars as they glisten when the lights touches the reflective water.
An adventure in Ha Long Bay is a journey that everyone should have at least once in their lifetime. What else are you waiting for? Get up and book your next trip to Ha Long Bay for a one-of-a-kind experience.
Location: Ha Long City, Quang Ninh Province
Year of recognition: 1994
5. Hoi An Ancient Town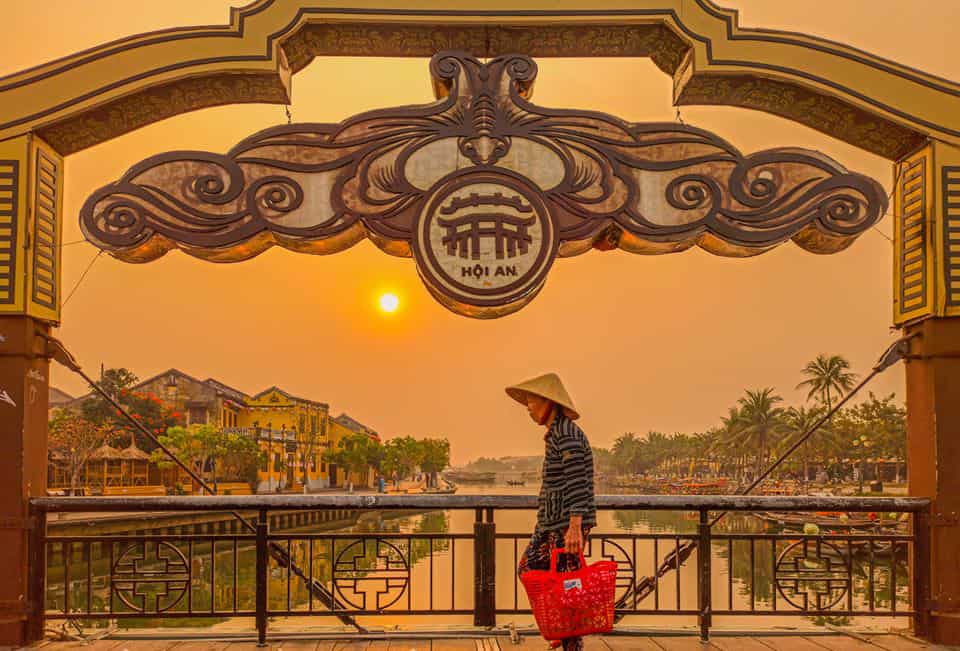 Its past as a bustling trading hub from the 15th to 19th century has left an everlasting mark on Hoi An as a city with a mixture of diverse influences. A stroll around Hoi An Ancient Town, which is situated in the very heart of Hoi An, will bring you to the postcard-perfect Japanese bridge, the historic Chinese temples and not to mention the iconic yellow houses of the French colonial era.
One may call Hoi An a dreamy Lantern Town as the place becomes illuminated in the warm amber hues of candle-lit lanterns at night. Through the test of time, the lively spirit of Hoi An still remains and it's easy to see why it is among the most magical World Heritage Sites in Vietnam.
Location: Hoi An City, Quang Nam Province
Year of recognition: 1999
6. My Son Sanctuary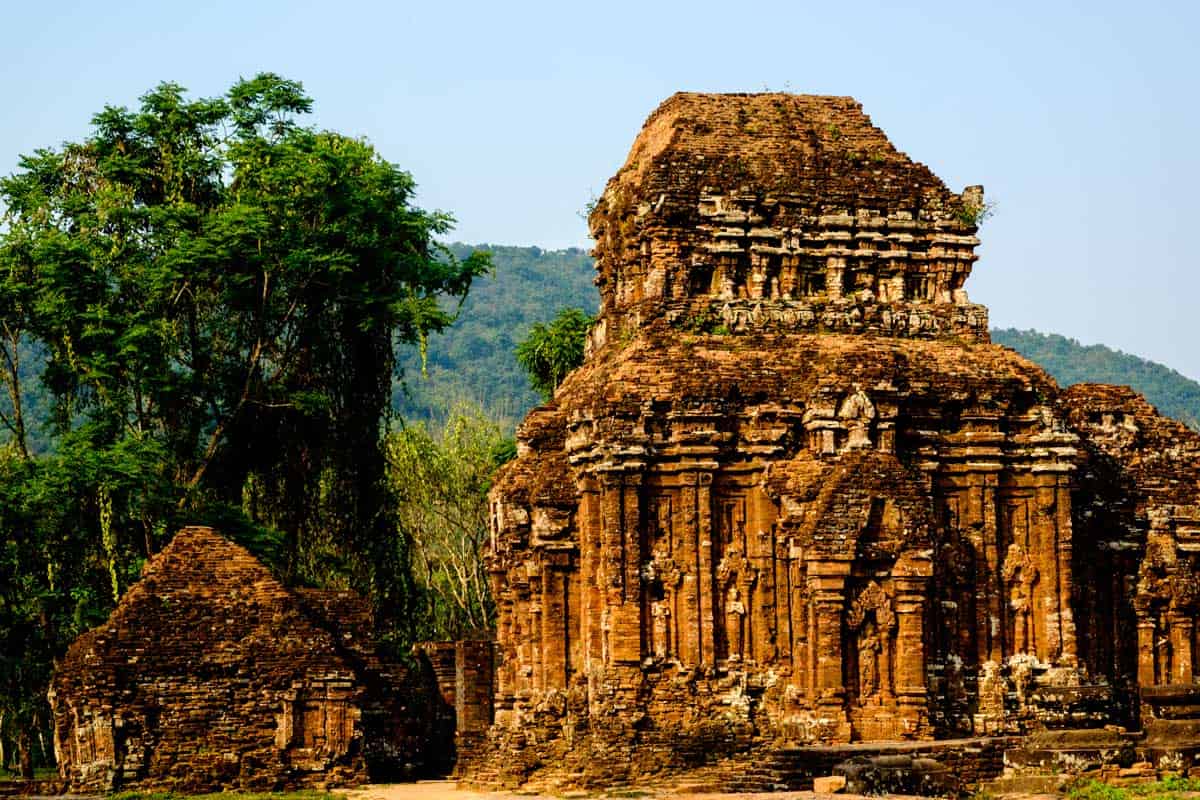 Approximately 1h-drive away from Hoi An, a trip to the My Son Sanctuary will take you into a historic period like no other in Vietnam. Built during the Champa civilization between the 4th to 13th century, this Vietnamese World Heritage Site is a striking architectural ensemble of more than 70 tower structures that are believed to be temples and tombs to worship Hindu Gods.
Cradled in a valley between two dramatic mountain ranges, the unique architecture of the temples is said to mirror the glory of the sacred Mount Meru – a mythical mountain at the center of the universe where Hindu gods reside.
Visitors will be able to witness the skillful mastery and technological prowess of the Cham through the intricate carvings on the temples, depicting scenes and iconography of Hindu mythology.
Location: Duy Phu, Duy Xuyen District, Quang Nam Province, Vietnam
Opening hours: 6:30 AM to 6:30 PM daily
Year of recognition: 1999
7. Phong Nha-Ke Bang National Park (Quang Binh Province)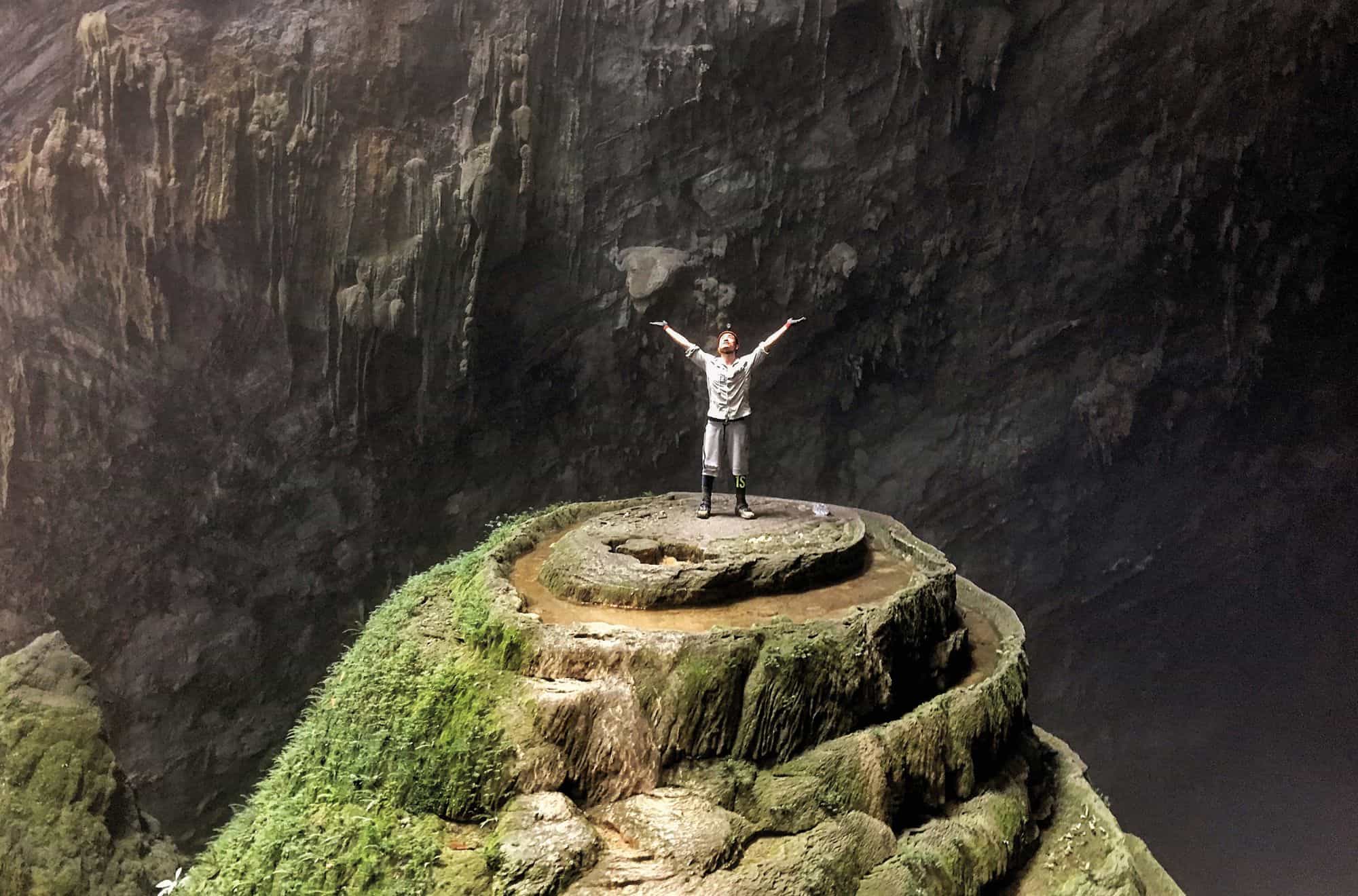 Along with Halong Bay, the Phong Nha-Ke Bang National Park is the second of Vietnam's only 2 natural UNESCO World Heritage Sites.
With a massive network of caves and underground rivers, including the world's largest cave, many parts of this natural wonder has yet to be discovered. The elaborate karst formation of this mysterious natural World Heritage Site is thought to have been around for over 400 million years.
Exploring the Paradise Cave inside the National Park is a popular activity among visitors. There's always something for every travelers to enjoy from mud bathing for spa-lovers to thrilling adventures on kayaks and zip lines for adrenaline junkies.
Location: Phong Nha, Bo Trach District, Quang Binh Province
Opening hours: 7 AM to 4 PM daily
Year of recognition: 2003
8. Trang An Landscape Complex (Ninh Binh)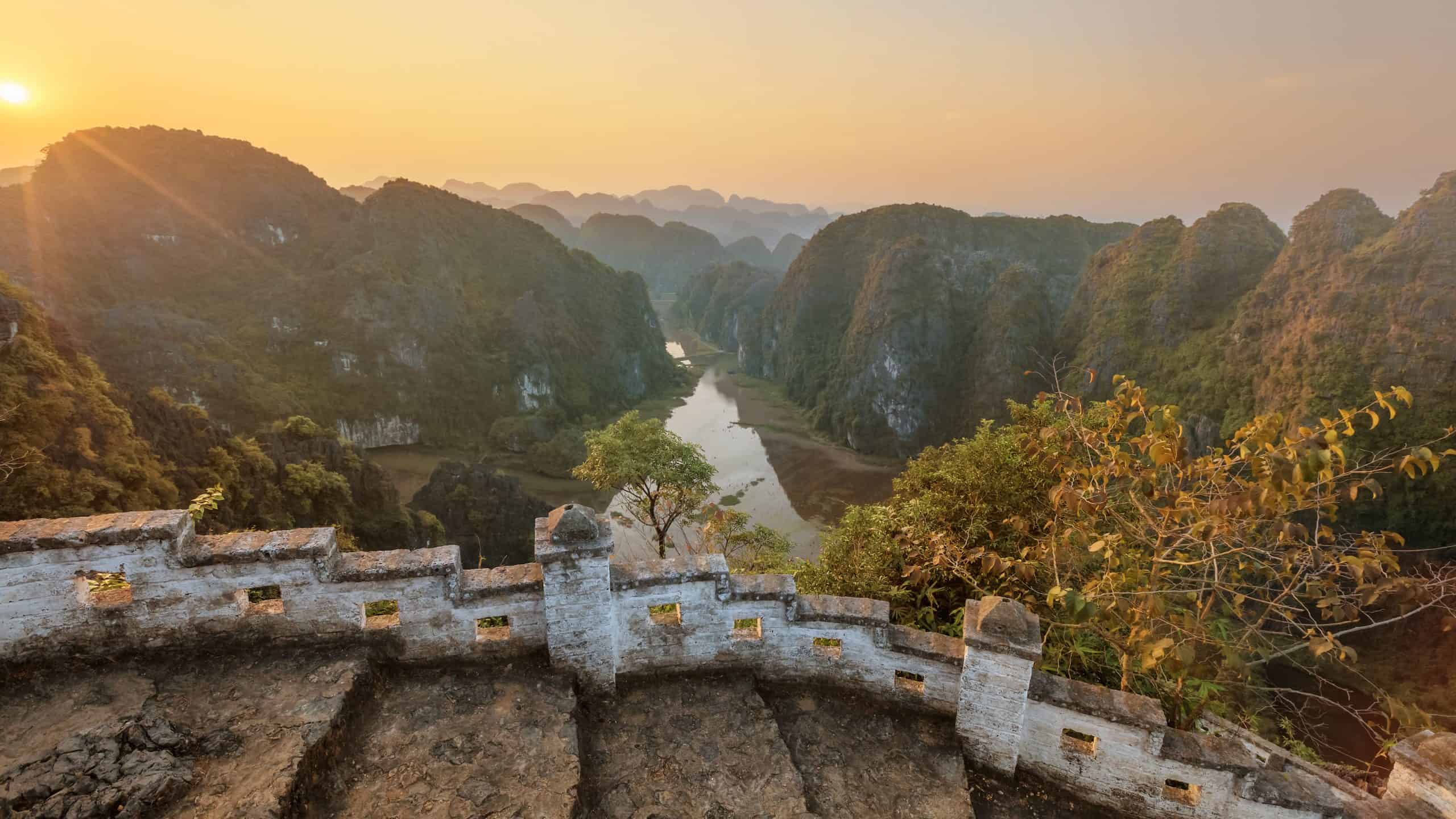 Inscribed in 2014, the Trang An Landscape Complex is Vietnam's latest attraction to be listed as a World Heritage Site by UNESCO and the first mixed heritage for both its natural and cultural significance.
Enjoy a relaxing boat ride as you float along the mellow water to discover hidden caves and visit elegant temples and pagodas. The waterway gracefully curls around perching mountain peaks to reveal open valleys filled with lush golden rice paddies on the river banks.
While the destination is a popular day trip from Hanoi, visitors are highly recommended to stay overnight to fully experience the enchanting magic of this World Heritage Site where the raw natural beauty harmoniously blends in with a folksy, down-to-earth culture of the Red River Delta.
Location: Red River Delta, Ninh Binh Province
Year of recognition: 2014
Vietnam is the ideal travel destination that caters to anyone and everyone. Whether you're a foodie, a culture-snob or a thrill-seeker, the endless list of attractions including these 8 UNESCO Heritage Sites in Vietnam will always offer something you want.
Grab your passport and go. Your adventure in Vietnam awaits!