In the past, tipping was not a part of Southeast Asian culture. However, with continuous waves of tourists from Western countries, it has gradually become more of a common practice in Vietnam. While you can make someone's day with a generous tip, you can also risk offending someone with the same action. So read on this guide on tipping in Vietnam to find out in what cases and how much you should tip to compliment your service providers.
I. Is It Legal and Customary to Tip in Vietnam?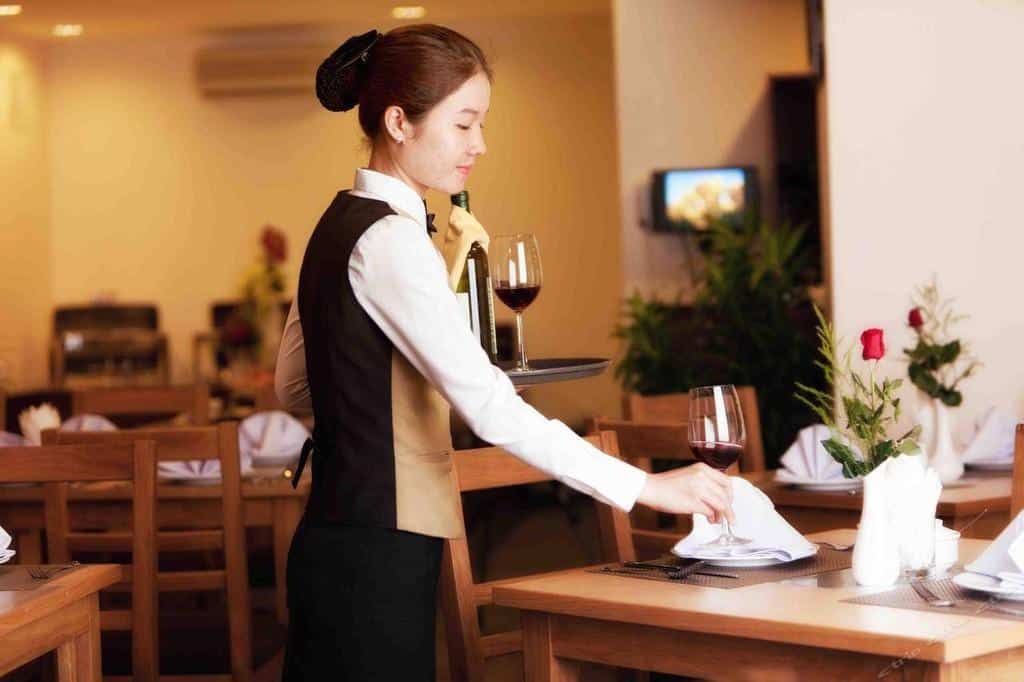 Tipping is not customary in Vietnam despite it is highly appreciated.
As mentioned before, tipping culture is still alien to most Vietnamese people. Vietnamese tourists hardly ever tip, simply because they don't think it's necessary.
A large proportion of the Vietnamese's service industry is street food stalls and family-owned businesses, who haven't developed a clear perspective on tipping.
People from such establishments might get confused or even urge you to take the extra money back. On the other hand, tipping is generally accepted (and expected) in more high-end restaurants, bars and spas.
In big cities and tourist cities such as Ho Chi Minh City, Hanoi and Da Nang, tipping seems more common.
Also, while tips are warmly welcome in major tourist destinations and big cities, people in the countryside don't at all expect to be tipped. You may even insult someone, especially the elderly, while giving them an extra amount that they don't ask for. Keep on reading to figure out how to tip appropriately and what might be great alternatives to tipping in some certain cases.
II. Who and How to Tip?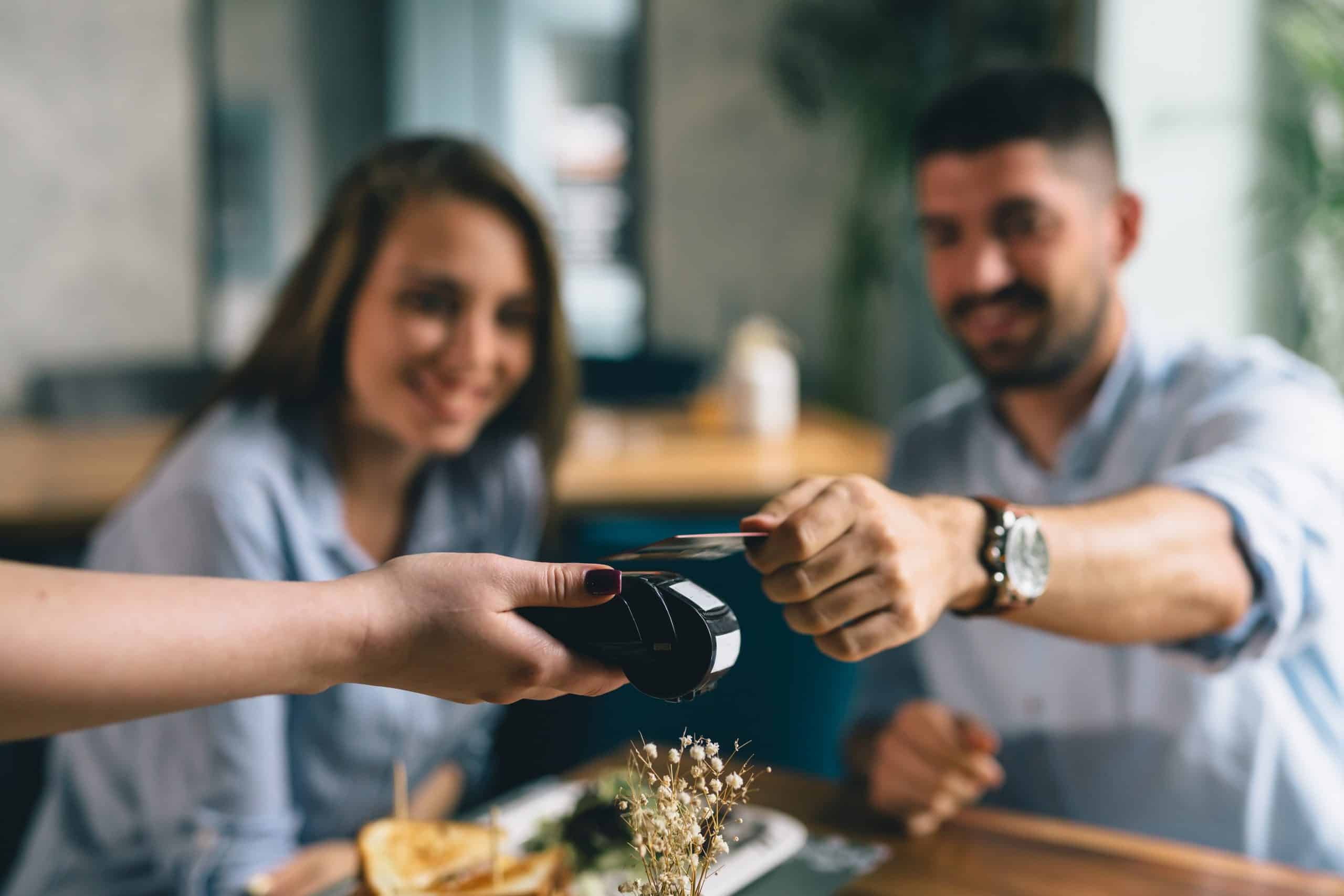 In any country, the rule of thumb is to only tip when you're satisfied, and make sure you do it with a good attitude. Tipping in Vietnam as well as other countries is a way to pay respect and you're expected to show that explicitly and properly. Please find below how to tip in Vietnam:
1. Hotels:
Consider tipping when the hotel matches you well with a room of your preferences, or the staff has been tremendously helpful and friendly.
If you plan to tip the hotel in general, just leave it at the counter desk, put it in their gratuity jar (if they have one), or leave it somewhere noticeable in your room. If you want to compliment an individual's work, you are advised to hand it in person to them, to make sure the amount is not splitted among staff in the same shift.
The adequate amount should range from 20,000 VND to 50,000 VND. Workers from the upscale hotels (4 to 5 stars) are more likely to expect tips, although it's perfectly fine if you don't. If you are truly impressed by their excellent services, you can also give a thumbs-up review on Trip Advisor or other travel sites. Some hotels grant employees a small rewards each month if their names are specifically and positively mentioned on such websites.
If you're staying with a host, the best is to help them tidy up your place and give them a small souvenir from your country. A promise to recommend their accommodation to your friends/relatives will also be valuable to them.
2. Restaurants/coffee Shops
In some restaurants in Vietnam, a 5-10% service charge is added to the bill, forcing customers to pay a tip regardless of their perceptions of the service. Fortunately, this is only the case in high-end restaurants. Anyway, if you're very content with the service, you can always tip an extra amount of 5-10% of the bill, even when the service charge is included. You should hand over the tip in person to the outstanding staff to make sure it fully belongs to them.
While traveling in Vietnam, it is almost certain that you will try street food from small local vendors. These establishments are typically family-owned which, despite their mouth-watering dishes, don't expect tips.
Being too proud to take your extra money, on the other hand, they highly appreciate positive comments and an enthusiastic attitude. Try making a conversation, giving a thumbs-up and even asking for some photos, and they will readily call you a friend at the end of the day.
3. Bars
Bars are generally considered exclusive services in Vietnam, as bars charge an averagely higher prices in comparison with restaurants and stalls. However, bartenders do not earn a lucrative income, and heavily rely on tips to make a living. Tipping bartenders is customary; an appropriate amount should be around 50,000 VND.
4. Spas
Spas and beauty services in Vietnam are quite cheaper compared to services in other countries. Again, some luxurious spas may already cover your gratuity in the service charge included in the bill, and you may not feel the urge to tip an extra amount.
Some less fancy spas don't add that service charge to the bill, while still successfully delivering on-point service to you. In such cases, a tip of 50,000 VND 100,000 VND will be greatly appreciated.
5. Tour guides
Tour guides play an important role in the success of your trips. Whether the tour guide is helpful, knowledgeable or friendly will determine if your trip is an over-the-moon experience, or a disastrous one. That's why you are highly recommended to be extra generous to your tour guide, especially when traveling on a private tour.
An average of 3-5 USD per day (70,000 VND 120,000 VND) is sufficient, but if you are very pleased, a maximum of 10 USD (230,000 VND) is still reasonable. Some tourists might even go the extra mile to give their guides a small gift from their own countries, but it's totally up to you.
6. Taxi drivers
Polite, friendly, honest, English-speaking taxi drivers are real treasures, so if you get one, reward him with a tip. Rounding up your bill is the easiest way. If a ride costs you 42,000 VND, don't be shy to round it up to 50,000 VND. It's unusual for your tip to go over 10,000 VND, but again, the decision is all yours.
Note that some taxi drivers may assume that you want them to keep the change if it's a small amount. This is definitely an dishonest practice. Unless you're treated with satisfying services, make sure you ask for your change back, politely. Your money shouldn't go to those who don't deserve it.
III. What is the Currency of Vietnam?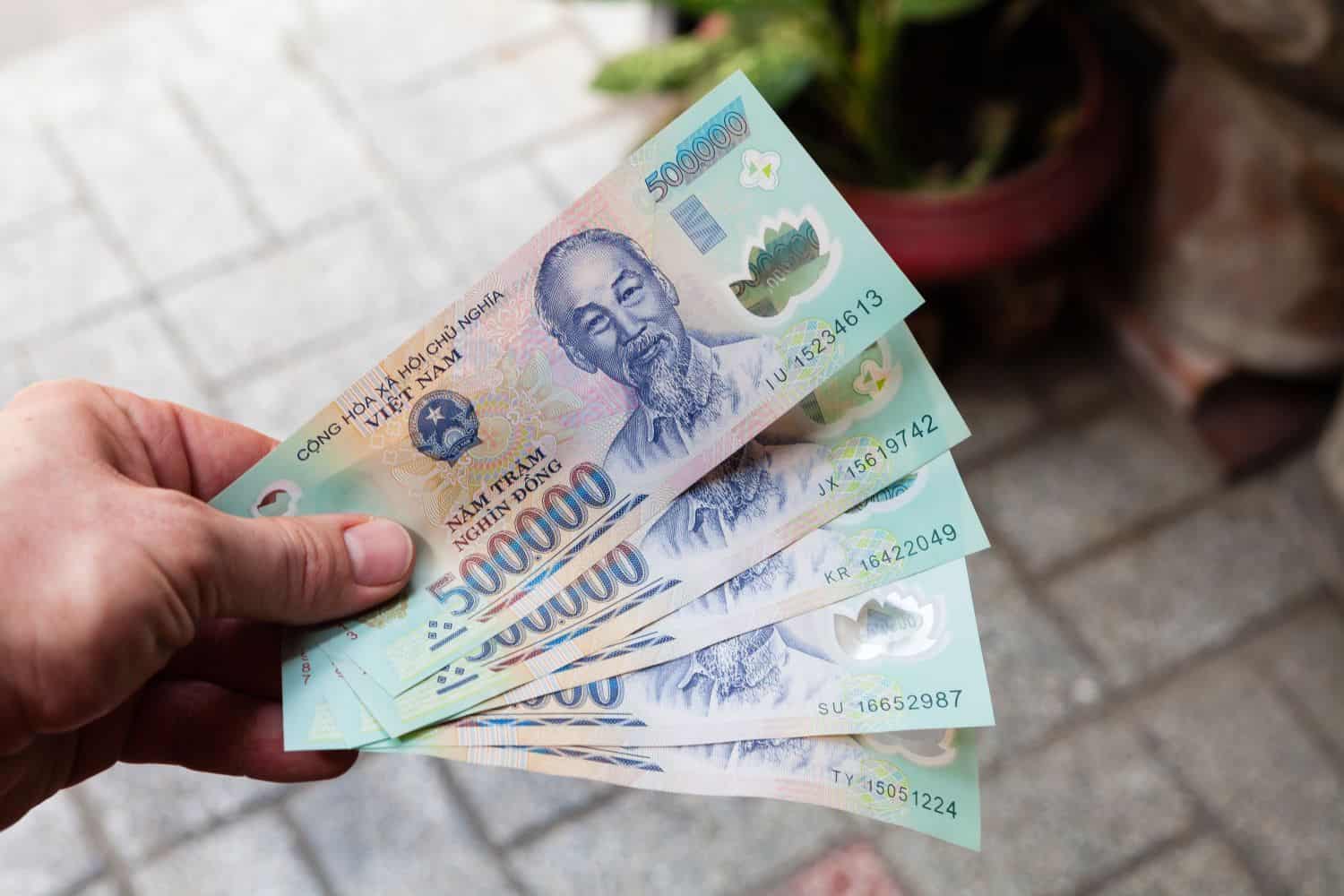 Vietnam's official currency is Vietnam Dong (VND). The exchange rate is around 23,000 VND to 1 USD. Though US dollars are seldomly accepted in some restaurants, you are strongly advised to use Vietnam Dong for each and every of your transactions.
Vietnam is a booming country, with the yearly economic growth amongst the world's fastest. However, the average earning in Vietnam remains substantially lower than that in most developed countries. A typical worker in the service industry doesn't earn much (only around 100,000 VND 200,000 VND per day), hence even a small tip will be a considerable amount to them.
Use these prices of commodities as your reference. With 10,000 VND, you are buying them a bottle of mineral water. With 20,000 VND, an average "banh mi" or a street drink. With 50,000 VND, a big bowl of "pho" or a good meal for lunch. The average living cost in Ho Chi Minh City will be slightly higher than that in Hanoi, thus if you are traveling in Ho Chi Minh City, be a little more generous.
IV. Notes on Tipping
A few quick notes you should bear in mind on tipping are:
The perfect alternative to tipping is always a bright smile, a good review on TripAdvisor, or even a thumbs-up. In general, Vietnamese people would value genuine, positive comments more than money.
Think twice before you tip in the rural and suburban areas, or a senior. They will get awkward, and in some extreme cases, offended.
Try to hand it over in person to the outstanding service worker you are praising. Tips are often splitted if not addressed specifically.
Don't worry if you travel on a tight budget and can't afford tipping. Tipping is not in any case mandatory in Vietnam.
Vietnam is a developing economy, which means that the majority of the population is still living on an average wage. If you truly enjoy the service, a small tip will perfectly represent your gratuity for the service provided. Make sure you carefully follow the aforementioned tips, and you'll bring a bright smile to your service providers.